Green, J. (2012). The fault in our stars. Melbourne, Australia: Penguin Books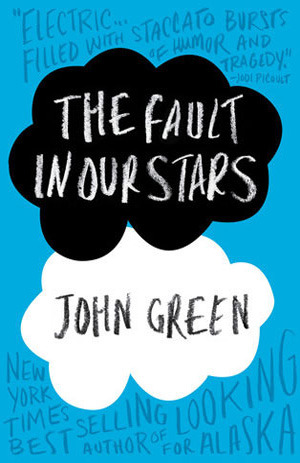 Written by John Green
313 pages
Appropriate for ages 13+ years
Available in hardcover, paperback, ebook and audiobook
Sixteen year old, Hazel Grace Lancaster, lives her life attached to an oxygen tank, but the real story begins when she meets Augustus Waters. At a cancer kids support group, with one glance at Augustus, Hazel's life changes. He is tall, good looking and in remission. Hazel doesn't like her odds of living a long life. Augustus lives with more optimism. But to Hazel, what's the point in hurting someone when you don't have to?
This book deals with cancer, dying and losing a loved one. Death is unavoidable. John Green does not shy away from this, and Hazel's story is heart-breaking. Everyone knows someone that has died from cancer. It's what makes this book relatable. It's sad and equally, so full of life.
Hazel and Augustus are well rounded characters. She's cautious. He's in too deep. They teach you that life isn't fair. But live it to the fullest while you can.
John Green knows the English language well. This book is filled with dialogue and clever banter. He doesn't downplay the situation by using easier language.
The Fault in our Stars is a love story like no other. It's beautifully written. The plot is believable. The characters will become your friends. This book will make you laugh and cry. Everyone should read this book! If you get dust in your eye at the end, know that every tear was worth it.